LinkedIn Announces New Showcase Pages Update
A
Marketing
article written by
LinkedIn is constantly analysing consumers' needs and their engagement with businesses, products, news, connections as well as a range of other features. LinkedIn is always looking for easier ways for people to connect and stay up-to-date with the latest information that matters most to them. LinkedIn has recently announced a new Showcase Page which allows users to interact with a variety of brands and products in a more intuitive way than ever before.
Updated Features

There are thousands of companies that are currently on LinkedIn that all share content as well as job opportunities, special offers and more. In the past consumers could connect with businesses or groups of interest by following them, and most companies have a number of different products and services running off their main brand. The new Showcase Page now offers consumers the opportunity to dig deeper and connect straight to the product or service. For example, Aspedia is the brand and Member Evolution, Intuital and AdFollow are all products of Aspedia.
Consumers can now directly follow specific brands and products that they care most about with the new Showcase Page.
Showcase Usability
The new Showcase Page type is easy to interact with and allows users to identify businesses and products easily. The new LinkedIn update highlights to the community all the different aspects of their business in a more simple and intuitive layout. When a user is viewing a Showcase Page they are able to quickly and easily get up to date with the latest news and information directly related to that brand or product by following them.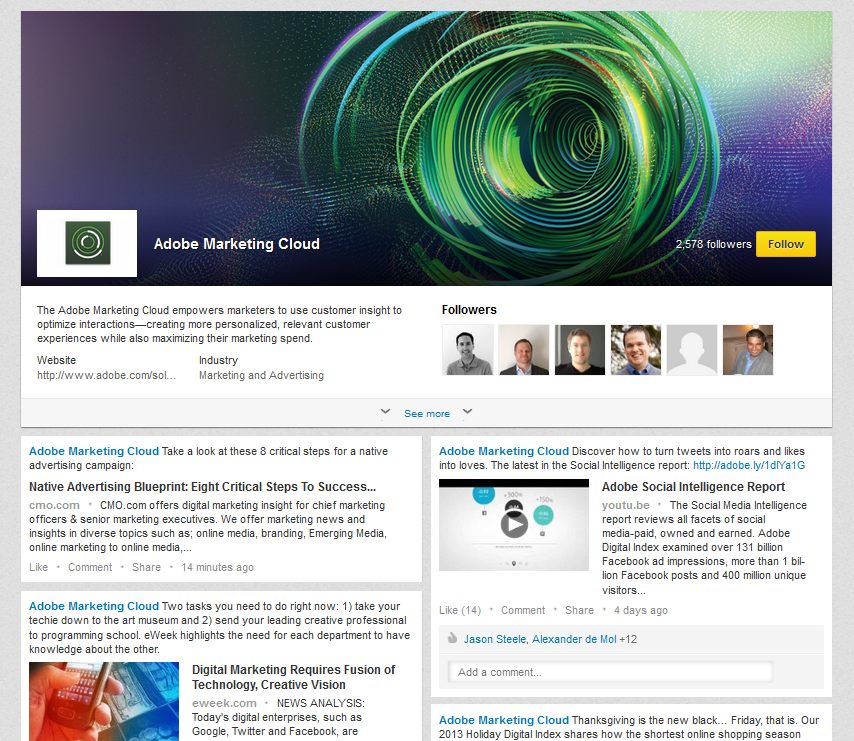 How to Implement
The new Showcase Pages have yet to be rolled out globally and you may not be able to update your company page as yet, but stay tuned as it won't be far away.
If you are the company administrator you can easily create a Showcase Page for your company. First, find the business areas of your company that need a Showcase Page and click the edit button. Here a 'Create a Showcase Page' option should appear. Simply select this option and start sharing content.
Click here to see other Showcase Pages:
Read our latest story on the Products and Services tab changing.