Sony Reveals Smart Watch Ahead of Apple, Instagram Introduces Video & Leap Motion Launches
A
Marketing
article written by
The news has been filled with technology-related updates and latest releases this week, with a focus specifically on the new leap motion hands-on controller and the latest Sony second addition Smartwatch. The major debate has seen the world still awaiting the launch of Apple's Smartwatch while Sony rolls out their second addition.
Facebook-owed company, Instagram launches a new video feature with the debate that this new feature takes away from the effective and unique photography.
The latest second addition Smartwatch has been introduced by Sony this week at Shanghai's Mobile Asia Expo. The Smartwatch works as a second screen for an Android Smartphone and as a multi-function watch, notifier, phone remote control and an Android app interface.
The SmartWatch 2 enables you to handle calls at a touch of a wrist, take photos through the Smart camera app and control presentations by presentation pal. If you love to exercise, the Smartwatch even tracks your movements with the mapping app. Music can be adjusted by a touch of the wrist allowing you to change volume and tracks while on the go.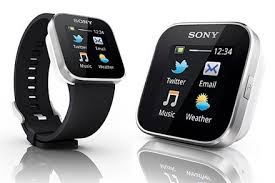 There has been a debate that the new video feature on Instagram can't do what it did for photos, as now consumers are able to share videos on their Instagram feed. The new feature challenges other social networking apps that already have these features such as Vine and Snapchat.
The video function works similar to the photo function, allowing you to put different filters over the top of the video. To take a video all that is required is to hold down the video button and record. Once the video is complete add your filter, tag line, location and the hit post.
The new leap motion controller is less than a month away when you'll be able to have it in your own home. The motion controller allows you to navigate you way through your Windows 8 screen by waving your hands and wiggling your fingers and the computer responds. Say goodbye to messy fingerprints left on your screen.
The leap motion controller tracks your hand and finger movements within the three-dimensional space where it can track movements up to a 100th of a millimetre. This technology is said to be leaps and bounds greater than other state-of-the-art motion tracking devices with a much lower price tag of only $79.95.