Local Businesses: Are you on Google Places?
A
Marketing
article written by
At the end of October Google introduced "Google Place Search", a new search result that collects the world's businesses around "Places".
If you're searching for a bar, park or local builder, Google will find what you're looking for more quickly and efficiently. A Google Map appears in the right-hand side panel with the search results around specific locations so you, the user, can make comparisons and find the best sites.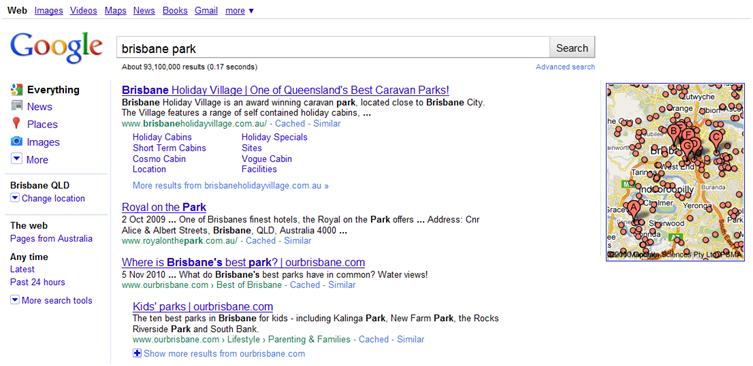 You should already be seeing the Google Place Results automatically for your local searches. If Place Search Results aren't working for you then you can always click on Places located in the left-hand side panel of the results page.
If you would like to know more about "Google Place Search", please contact the Aspedia team on 1800 667 656.