Google's Knowledge Graph, Facebook's $16 Billion, Smart Phones and the Death of Free SEO Links
A
Marketing
article written by
This week has seen a lot happen both in search engine marketing and social media. Google's latest change shows how we can expect search to evolve in the near future and Facebook has finally IPO'ed. Google in partnership with a number of research specialists have3 released an exciting study on the changing nature and numbers of Mobile and Smart Phone use globally and GM has pulled their Facebook advertising.

Is Knowledge Graph Google's Future?
With the introduction of Knowledge Graph, Google is adding more intelligence to search. Google's Knowledge Graph lets the user explore a subject in a more meaningful manner. Moving beyond just matching a series of words to web pages, Google can now link search phrases to things. The Knowledge Graph will affect search in three different ways. It will help people find the most relevant result for the thing they are searching for, it will provide more information on the search result page and provide more indeph links for the user to follow.

Facebook's $16 Billion IPO
Facebook's $16 Billion IPO has made Mark Zuckerberg wealthier than Google's co-founders. The 421.2 million shares were sold at $38 each, valuing Zuckerberg's own shares and options at $19.1 billion.

Australian Mobile Users ahead of those in the UK and USA
Google's latest study reveals that at 52% adoption, Australia has a higher percentage than the United States of America and the United Kingdom. In this study, Australia is ranked fourth for smartphone adoption with over half of all respondants reporting that they used their mobiles to research products and over a quarter making a purchase. With Google prompting businesses to look closer at mobile through sites such as their Themobileplaybook.com, these trends certainly deserve attention.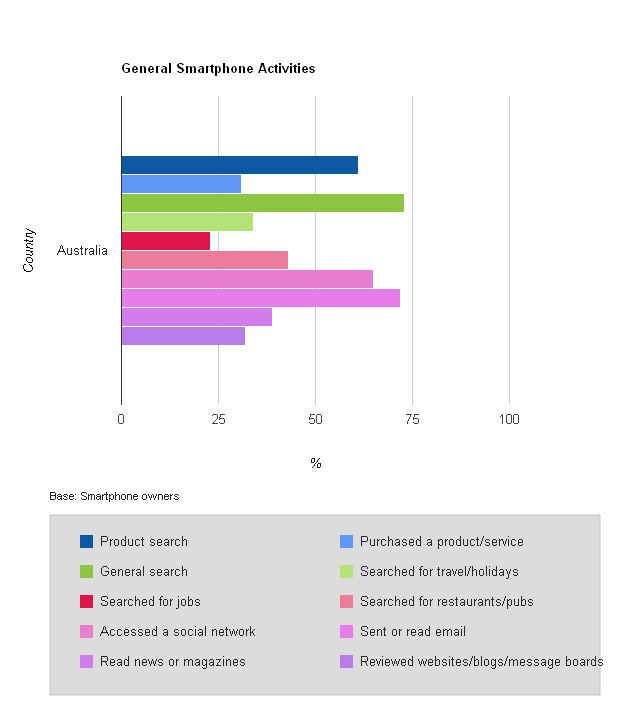 General Motors Pulls their Facebook Ads
America's GM has stopped advertising on Facebook on the eve of the social network's IPO. With only 25% of their $40 million marketing budget spent on Facebook used for advertising, the car maker has failed to find a satisfactory return. GM has stated that while they remain committed to using social media to engage with their customers, they are reassessing their current advertising strategy.

The Death of the Made for SEO Directory?
After the latest Panda and Google algorithm updates Search marketers have begun to notice that many made-for-SEO free link directories and low quality blogs are disappearing from Google's index. Increasingly Google is make it harder to old, spammy SEO tactics to work, and favouring sites which use legitimate White Hat marketing strategies.