Aspedia Australia is honoured to be named a Finalist in the 2015 QLD Telstra Business Awards
A
Marketing
article written by
Mike Whitehouse
The launch of Aspedia's Member Evolution product in 2009 has led to significant successes across the Australian NFP segment, which has resulted being named a 2015 QLD Finalist in the Telstra Business Awards.
Aspedia would like to congratulate our entire staff and partner network, as this recognition is 100% due to their commitment and demonstrates all of the years of hard work and determination that has been put into the Member Evolution product development.
"This success is shared by our entire team as their dedication and professionalism is indicative of our true Australian spirit and once again shows that local businesses can be global success stories." – Mike Whitehouse, CEO.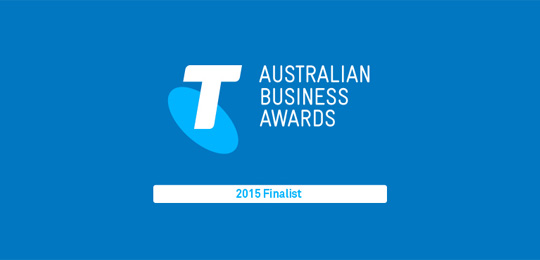 The Telstra business awards recognises and rewards the ingenuity and innovation of Australia's most outstanding small and medium businesses. The judging method is a vigorous and thorough process where a panel looks for the qualities that all truly outstanding businesses share, some of these include; characteristics that make a business special and shine among its peers as well as awareness of business opportunities related to costs and risks, exceptional leadership, clear plans for the future and core strengths that make a business succeed.

About Aspedia / Member Evolution

Aspedia was founded in 2004 to deliver world best "cloud delivered" eBusiness Solutions and has been serving clients across the breadth of Australia for over 11 years. More recently, Aspedia has been recognised as one of the leading Australian suppliers of cloud based Member Management Solutions with its Member Evolution product. Investing in excess of AU$3 million in R&D activities has led to building one of the nation's most experienced team of software engineers which has formed the foundation that supports its success.

Aspedia has been aligned for over 8 years with the Open Source Drupal framework which has provided access to a global network of skilled and innovative web professionals, and a library of add-on modules that further extend their best-in-class solutions.

Their 'Member Evolution' product was launched in 2009 and has been helping community based organisations become leaders in their industry since that time. Providing "end to end" Membership Management Software Solutions tailored to the Association and Not-For-Profit industry, the software streamlines administrative processes to improve efficiency, increases the member value proposition and engagement, builds new revenue channels, and increases communication channels across their client's member base.

View the Telstra Finalists Here