Are you Effectively Engaging your Online Consumers?
A
Marketing
article written by
Elle Meech
Engaging online consumers has become imperative, with the amount of information contained online increasing on a daily basis. Online content is not just centered in one place anymore, such as your website, it is spread across a multitude of websites and social media platforms.
But my website ranks really well!

These days your website is a conversion tool used to seal the deal, whether that be a sale, lead or interaction. Engaging users and getting them to complete this action is dependent on a number of different factors.

Even if your website ranks well in Google or similar search engines, users may not even know they need your services and are simply not searching for them. This means there is a need to engage a consumer on an earlier basis by using different online services to engage your target audience.

What tools can I use to engage the consumer?

Depending on the nature of your business, whether it be B2B or B2C, there a number of different ways you can engage your target audience.

If you are focused on consumer targeting you may want to utilise the following online tools and content to drive early engagement:
B2B targeting channels may differ slightly and include:
Social Media for Business – e.g. LinkedIn
Newsletter content
Not only does distributing content across different platforms allow for consumer engagement, it can also increase your search exposure.

How does Multi-Channel Content get more exposure in Google Search?

Without investing in Google Adwords Pay per Click and Adfollow Remarketing there are not many other options to get your website more exposure. However, by gaining exposure on popular sites, your business name can appear in Google Search multiple times dubbed '7 pack'.
See someecards example below: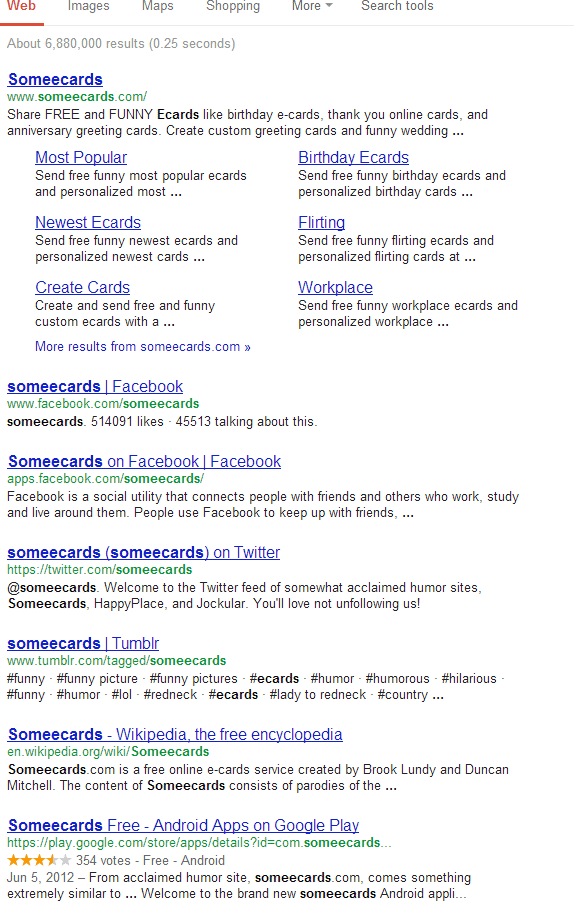 The overall key to audience engagement is to get content in front of the user before they arrive at your site to ensure they are ready to convert into a solid lead, saving your business both time and money and increasing your conversion rate.